Download the nightly build of web inspector for windows platform from the link:-
Run Web Kit.exe file.
Web Inspector is a debugger tool for developer tool similar to Firebug with Mozilla.
Open Settings > preferences and select the check box "Show Develop in Menu Bar".
Check the "Show Menu Bar",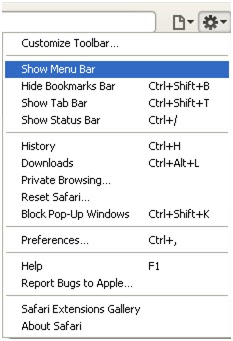 Develop menu item will appear before the address bar,
Select the Web Inspector from the develop menu.
Web Inspector will come down below.