"REDIS" is an open source data Storage.
The data is stored as "Key-Value" pair. It is also referred as Data Structure Server.
The features that Redis supports are :-
1. Atomic Operation.
2. Master Slave Replication.
3. Publisher Subscriber.
4. Transactions.
To know more about Redis use Link :-
http://redis.io/topics/introduction
In this Demo, "We will see installation of Redis in Ubuntu Operating System" .
Open the terminal and wget(download Redis) , then tar the file followed by a change the directory(cd),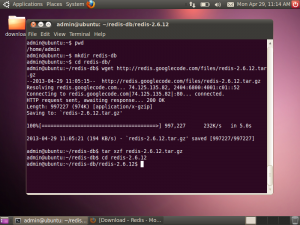 Build the Redis by using "make" command. the start of will look like,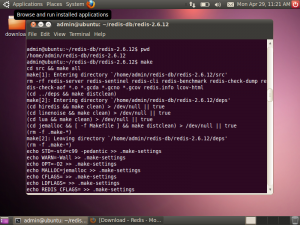 End of make will look bellow,(full of colorful texts in console)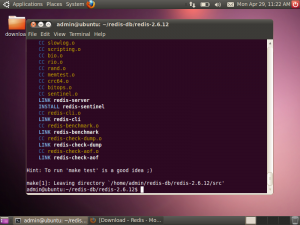 Than test the build by using "make test"will look like below,