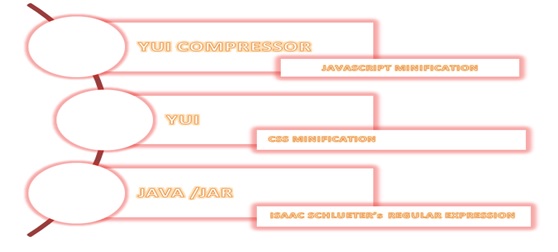 "yui-compressor.jar" is a utility from Yahoo for Css and Java script compression.
This utility is written Java language.It need minimum of java version 1.4 and above.
It uses Mozilla's "Rhino" library for compressing Java script code.
It has Used Isaac Schlueter Regular Expresion based Algorithm for Css Minification.
To know more and Download Link:-
This Demo, "Shows How to use this jar file in windows command prompt to get minified java script file".
After downloading the yui compressor jar file set it in the System PATH variable.We can verify by issuing help option in command prompt.
The screenshot below shows the java script compression which produced a "min" file.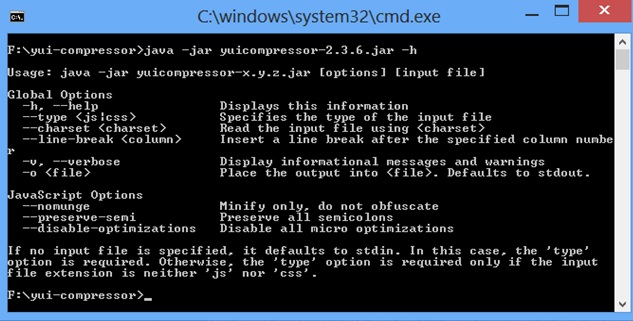 Lets compress a java script file, I have taken "yui.js" file for compression.This original file size is 328 KB . Here we are compressing this file and saving the file as "sandeep-yui-min.js" file. See the below screenshot,